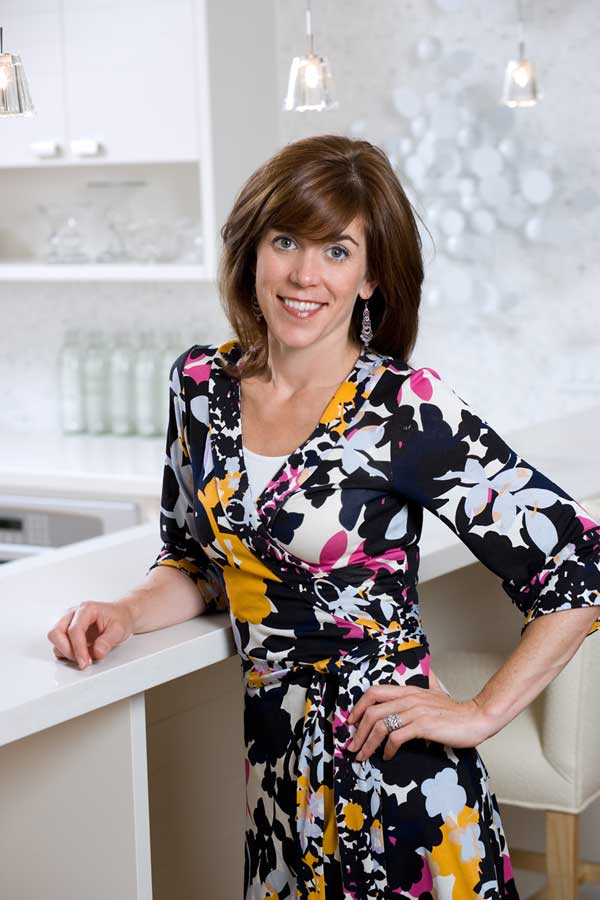 Vancouver: The BC Home and Garden Show Feb. 22, 2008
Tips from the Trade: Sarah Richardson
Sarah's Richardson's easygoing style and humour belied the fact that she was in town for a mere two days between her sessions at the Interior Design Show East in Toronto. The audience was thrilled to hear her, jet lagged or not, and she did not disappoint at her four presentations.
Using photos of her company's complete works, Sarah demonstrated how she implemented the following tips.
Bathrooms
Sarah suggests that this is a great room to use antiques. Buy an antique and re purpose it, Reproductions can be expensive so may not be the best choice for re purposing. This can add softness to the room.
Natural materials are her favourite; Sarah says, " Natural stone is a palette waiting to be explored."
The mix is important- use 1 part contemporary with 1 part traditional.
This room is perfect for colour and romance
Balance the budget. Combine large areas of less expensive with an accent of expensive. Always save for one splurge as an accent
Don't do themes for children, as they will outgrow it. You can achieve the feel with the right choices of texture, colour and style. Accessories that can easily be changed, can pick up a theme.
You can use a combination of tiles. Sarah has been known to use 5 different files.
Living Rooms
The secret to a great looking home on a modest budget is to use texture.
Add soul and character through the use of craft people and artisans
Use a neutral for the background so your personality can be added.
Dark colours need to have texture, to work.
Hits of colour add impact.
Dining Rooms
This room reflects the character of the home
Important to remember the following: Do you love it? Does it make you happy?
Sarah loves pattern and layering patterns. More is more in this case
This room has great potential for wallpaper.
Wood is good to use. Sarah's favourite is walnut but don't' let that affect your choice. There are so many beautiful choices.
General Tips
Yellow is making a resurgence
Sarah's favourite palette is monochromatic whatever the colour she is working with.
Use the largest print on the smallest piece.
With her hour over, Sarah had little time to answer questions. Happily, Sarah announced that there would be 2 or 3 more seasons of the new Sarah's House program.The next tentatively scheduled to air in early October 2008. This time, Sarah is transforming a back split bungalow in the suburbs of Toronto.