Learn & Travel - Tuscany 2008
Choices and the Tuscany Academy have spent the past few months planning and arranging a unique learning and leisure Arts & Architecture field trip to Italy.
It is unique in that we will be spending most of this trip visiting historical architectural, manufacturing and local artisan sites where we will be privileged to get behind the scenes that are unavailable to tourists. In 20 days, we will be going on: 8 - all day and 5 - half day field trips. Seeing is believing and enjoying.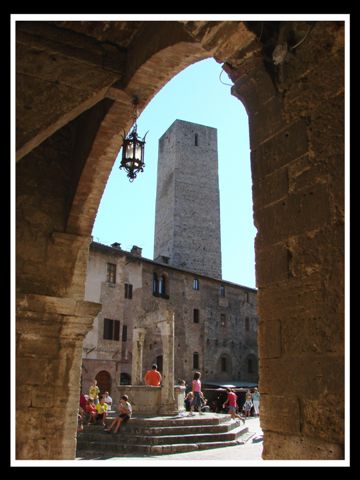 All itinerary activities will be accompanied by a qualified interior decorator who will not onlyprepare you with information, but join the fieldtrips so that you will be able to appreciate the sites.

To enhance your visit, we are going to be residing in the beautiful county side near Aulla. We have arranged your accommodation in a castle, information sessions in an Academy, and many of your weekly lunches and dinners in a variety of restaurants.


Yes, all you have to do to join us on this learning and leisure trip from September 21 – October 11, 2008 is complete the reservation form and make your travel and insurance arrangements.

For further information on this unique and memorable adventure, and how to join us, please visit www.choicesdecorgroup.ca Training – Events link