Passion is the first word that comes to mind when thinking of an Interior Decorating career.Yes, passion is definitely important, but clients expect decorators to have formal training in the selection and placement of product along with the ability to manage their project. Decorating is an interesting career that can be done on a part or full-time basis, giving us the opportunity to make our client's homes functional and beautiful;The Interior Decorating Diploma program prepares students through learning the theories, characteristics of the products and completing hands-on practical assignments with the confidence required to pursue decorating careers in retail, wholesale, importing, exporting, manufacturing, and entrepreneurship.As well, graduates are completely prepared to work as stages and re-designers
Formal training to obtain a diploma in Interior Decorating is available in the evenings on a part-time basis through the Continuing Education institutions and on a full-time basis through the Vancouver Training Institute.For courses that are being offered in the various municipalities go to www.choicesdecorgroup.ca and peruse through Training. Working tools for the part-time evening courses can be purchased through;Vibrant Design Group Inc. or through this website. ( Check out. the Products and Services Section.)Working tools and most of the supplies are included in the tuition fee for the full-time program.
In conjunction with the formal training, decorators must know where to shop for specific products and have a resource of sub-trades to perform the labor.A decorator is constantly searching for knowledge and sources available through the reading of decorator books and magazines, searching the web and networking with other decorators.
Students and grads can join the Canadian Decorating Association that offers product information sessions at various suppliers. As well, Decorator Finds offers field trips to suppliers giving students and grads the opportunity to become acquainted with a variety of suppliers.
Contributing Writer: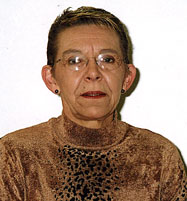 Bea O'Driscoll is the founder and owner of the Interior Decorating Certificate/ Diploma part-time evening program for Adult Education in the Vancouver, Burnaby, Coquitlam, Surrey and North Vancouver School Districts. This successful program has been in operation since 1992. Bea also manages the five month full-time program for the Vancouver Training institute which has been in operation for the past 6 years. Bea has written and publishes the manuals for most of the 20 hour classes and some of the short courses. In order to offer this program in several districts, Bea recruits and trains instructors to teach the program courses. After 13 years of teaching every evening and most Saturday courses, if possible, Bea prefers to only facilitate the evening Final Project course. She teaches several of the program courses during the day at VTI